We are super excited to share our latest blog article with you guys, featuring direct mail advertising expe
rt and director of Who's Mailing What! – Paul Bobnak. We have had the privilege of getting the inside scoop from Paul who shares his wealth of knowledge with us below: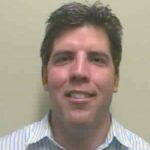 Quick Introduction Paul – who are you and what do you do?
I am Paul Bobnak, the director of Who's MailingWhat! – the world's most complete library of direct mail. Every day, I analyze direct mail that arrives on my desk, as well as email. All of that information is compiled in a database that we provide to our members. For Target Marketing, I write daily pieces on single direct mail and email campaigns as well as a weekly blog, Direct Marketing Confidential, with tips and observations on marketing. I record several videos each month as well as speak before print and marketing industry groups on these topics.
You can check out Paul's regular blog updates over at Who's Mailing What! and also over at Target Marketing Mag.
From your experience in the industry, what do you think the secret is to planning a successful direct mail advertising campaign? Any top tips for our readers?
I think the 40-40-20 rule formulated by the late Ed Mayer still applies today. That is, that success is 40 percent the list, 40 percent the offer and 20 percent the creative. Lists are even more crucial than ever before, due to the data that's more and more available and means that you can fine-tune your creative and your offers based on that.
Do you believe direct mail advertising has a strong place in the marketing mix today?
Yes, absolutely. Print has a lot of advantages digital does not, one of them being that is a tactile medium. Anything in digital (an app, a website and an email) is virtual and can disappear with a click or a tap of the fingers. It has better response rates than digital; it's just that the postage and printing costs mean that the ROI is not as good. So, digital is cheap, but doesn't generate orders, business, or donations. And printed mail drives greater response, but costs more. What to do…
What do you think the drive behind direct mail advertising success has been in the past and what, if anything, has changed? Have you come across a need to adapt with all the competing marketing platforms now readily available today?
Direct mail succeeded because it was one of few mass media that covered an entire country. Universal service is still that ace-in-the-hole. Coupled with new printing techniques and the smart use of personalised data, it can be even more powerful than before.
In your opinion, what is the most effective approach for testing the success of new direct mail advertising formats?
Probably to start with a simple A/B split, the new format vs. the control.
What other marketing platforms, if any, do you think work best in conjunction with direct mail?
The ones that work best are mobile, maybe something that pushes people online like a QR code or uses AR (augmented reality) to enhance a mail piece. The key is to make the digital experience worth their time and effort.
Finally, in your opinion, what is the secret to planning a successful multi-channel marketing campaign?
I think the most important secret is to think well in advance what it is you want to accomplish. Determine what audience you want to reach. Use data in a way that speaks to them as specifically as possible without being creepy. And it has to look good on their digital device.
We are grateful to Paul for giving us the time to gain some further insight into direct mail advertising. If you want to connect with Paul or have any questions for him, tweet him over at @PaulBobnak
Is there anything from this article that really stuck out to you? Let us know what you think in the comments!