---
Getting your direct mail piece noticed in order to engage target audiences is an important point of sending direct mail! A number of simple direct mail tips and tricks to help YOUR piece stand out from the crowd are discussed. These will hopefully help towards that all important customer engagement, creating potential sales leads.
Using Bright, Colourful and Clear Quality Images.
When a piece of mail drops into a potential clients home, the first thing they will notice is your use of graphics. It is first of all important to choose images that have purpose for your campaign, as opposed to being there 'for-the-sake of it'.
Ultimately, you need a graphics design that can quickly capture the audience's attention, therefore drawing them in to what you have to say!
An early study by Leflein Associates1 found that:
"consumers were 70% more likely to open mail that had colour text and graphics on the front before opening pieces with no headline or graphics."
This can be especially easy to achieve when using postcards.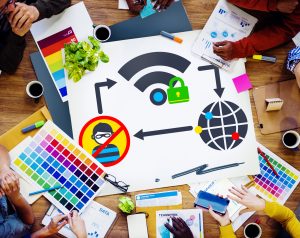 Furthermore, adding colour to the mailer can be achieved in a number of ways. Colourful backgrounds and banners, company logos or even colourful text. These small changes can make a huge difference.
Bigger IS Better.
According to the DMA2, over-sized envelopes bring the best response rates at 5%. This is followed closely by post-cards which have a 4.25% response rate. Postage costs do not need to put you off. It is still possible to send a 240 x 165mm dimension post-card for the same price as a standard post-card. It is worth taking advantage of this. A bigger mailer allows you to incorporate those all-important graphics and headlines. This makes your mail piece more noticeable without limiting you to a smaller size.
More Personalisation.
This one may seem obvious. A report from the DMA3 found that
"41% of people will throw away addressed post if it is not personally addressed to them."
That is certainly something to think about! Another way to increase personalisation is by using information you already know about the recipient – has this customer bought from the company before? Mention this; create an awareness of the value their custom means to the company.
A further way to increase personalisation is through the use of stamps. Not many mailers have stamps, yet it is an easy way to add a personalised touch without much additional cost.
Clear Cut Message and a Fun Tagline.
This point revolves around quickly capturing the audience's attention and getting them intrigued and excited about what's to come. According to a report by the Telegraph4 
"the average human attention span has fallen from 12 seconds in 2000 to around 8 seconds!"
This therefore means the chosen message or tagline has around 8 seconds to grab the reader's interest. If the audience is curious, they will continue reading. As a result, they may then go to the company website to find out more. Humour is always a winner so take the time to think up something witty and eye-catching.
Defined Call-To-Action.
While this may also seem obvious, many mailers seem to forget that the audience could end up being very receptive to the mail piece. Do not miss the chance to ask for the sale straight away, or at-least provide a clear-cut way for the customer to get in contact! According to the DMA5
"a call-to-action is the critical dimensions of advertising mail and it was found that driving traffic towards a specific URL to find more information of towards making a purchase was the most highly ranked mechanism in use"
It was ranked 4.02 out of 5 in their report.
Real-Time Relevance.
There is a surge of online shopping in today's world. This means it is worth combining the efficiency of real-time data with the effectiveness of direct mail. Make your mailer especially relevant. If a known customer visits your site, why not send out a highly relevant and targeted piece of direct mail later that day?
By making use of available data about your current customers online presence, it is possible to create an engaging and interactive customer experience.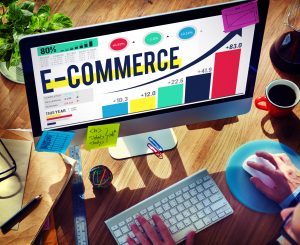 In addition to our final point, create a mailer than incorporates this multi-format campaign. Have a link to your website and social media pages where potential customers can go to find out more about what you have to offer.
---
In conclusion, getting mail noticed can be more easily done as a result of making some simple changes. These direct mail tips have hopefully been of use. For any further information on getting mail noticed or for help in creating a mail piece that stands out, contact our team or connect with us on LinkedIn and Twitter.
---
References:
1Leflein Associates Research, "Physical mail preferred by many," April 2010
2DMA's Response Rate Report 2015
3DMA's Report, "From letterbox to inbox – building customer relationships"
4Telegraph.co.uk. (2016). Humans have shorter attention span than goldfish, thanks to smartphones. Available at: https://www.telegraph.co.uk/science/2016/03/12/humans-have-shorter-attention-span-than-goldfish-thanks-to-smart/ [Accessed 7 Sep. 2016].
5DMA's Mail Matters Report 2015