DIRECT MAIL, BULK MAILING, BUSINESS MAIL, MAILOUT, MAIL FULFILMENT
Our job, as a professional mailing house is to expertly produce your print and mail.
Whichever type of direct mail service you are looking for and whatever you call it, speak to Sharp Cat.  For a high standard of mail and print and the latest products, you've come to the right place. Whether you want plenty of advice or very little interaction all mailings are:
1. Posted on the date/s required
2. Professionally produced
3. Supported with the right advice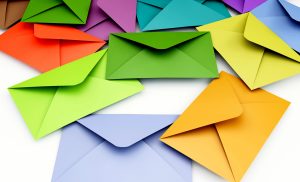 Urgent Mailings
Is your direct mail urgent? Has a web page, product, service, speaker or venue delayed the process? To get your mailing posted quickly speak to Sharp Cat.
The systems and people in direct mail services thrive on urgent requests. Every day of the week short lead time mailings are printed, fulfilled and posted.
Same Day Mailings
Sharp Cat works with clients who book in mailings during the morning for mailing out in the afternoon. Many organisations today require reactive mailing partners who can comfortably deal with demanding requests. Same day mailings follow the same stringent quality system as multi-day mailings.
Highly organised Account Managers coordinate processing, printing, proofing and fulfilment. A Job Plan and client-friendly proofs are created for every mailing. And a comprehensive mailing report confirms important data statistics and mail dates after each mailing has completed.

Mailing Advice
For a complete package of design, mail, data, print, post and response handling any direct mail service can be chosen on its own or in combination. Are you planning to mail and have a question? Call 0333 772 0946 to speak to an Account Manager or send a quick message to mail@sharpcat.co.uk
Direct Mail Fact
"After 28 days 27% of mail is still live within the household"
Source: DMA/JICMAIL2018 Direct Mail Annual Report
Several unique advantages:
Proof reading is a low cost service that gives a great deal of peace of mind.
Simple errors can pass unnoticed by many eyes. Common errors include mis-spelling of strap lines and incorrect day of the week or year for letter or event dates. Similarly, wrongly cased letter closes like 'Yours Sincerely' can easily slip through.
A good proof read detects errors before mail is posted.
After your post is safely out for delivery a posting report is sent to you. The report summarises all of the important facts and figures about your direct mailing. Clients say that they particularly like the visual data map detailing the spread of each mailing. They also like the images of the items posted and pack front.
In the meantime your Account Manager takes care of your residue material. Items are assigned back into stock, for recycling, returned to you or sent on a tracked delivery to a destination of your choice.
What are returns?
An under rated, but valuable source of data!
Updating returns raises the integrity and legality of a database. It also keeps marketing costs and environmental waste down. Dealing promptly with returns also helps meet GDPR obligations.
For these good reasons Sharp Cat provides free of charge returns handling for all mailings. Included within this valuable service is a postal returns address, incoming post sortation and data capturing. As well as the contact information the reason for return is also supplied.ted.
Every mailing house has wrecks or spoils during the production process. This even happens when hand enclosed. It's important that every one is reproduced so that 100% of a mailing is distributed.
Do your mailing spoils get reproduced or left out of the mailing? The ones that are left out could potentially be respondents.
Ensure that every potential respondent is mailed by working with a 100% reprinted, 100% posted direct mail service.
Do you need an assured GDPR mailing house that will produce your mail professionally, meeting deadlines and requirements? Or do you just want to check that you are getting the best mail service from your current mail house?
Find out by emailing mail@sharpcat.co.uk for a quotation. Or if you prefer the telephone then call 01256 740 577 and speak with a friendly Account Manager.
What Clients Are Saying
This (PIRS Mailing Report) is really cool. Good job and good value. Well done..


Everything was great and sales have been going really well over the last week.

Both of your references responded very quickly and couldn't speak highly enough of your company.

Thank you for your help on getting the forms out. They are coming back now and they look great.

Thanks for getting the calendars out so promptly. They are starting to arrive and are going down really well!

Just to let you know, we've been very impressed with the service and the powerful Geolist tools – I look forward to continuing to use these in the future!

Yes she had! You have a good team!

I just thought I would let you know that we already have had a great response by the mail out. This is something we definitely will keep doing in the future as well!

I am handing over the editor's role from hereon in so I would like to take the opportunity to thank you all at Sharp Cat for the excellent mailing service you have provided over the last few years……. and I know he will wish to continue our association.

I know that my predecessor Amy worked with you guys on our last brochure mailing, and was really pleased with how it went!

The service was excellent thank you and I wouldn't hesitate to work with you again and recommend you.

I will most certainly be in touch about them as you have been great.

Meanwhile please pass on my thanks to everyone who helped get the ISA mailing out ….. I really appreciate the effort you all put into helping us find a solution to each delay, and in getting the final printed packs enclosed and out the door!
Contact Us Today!
Sharp Cat is a tried and trusted provider of well supported print and mailing operations.