DIRECT MAIL SERVICES, TRANSACTIONAL MAIL, BULK MAILING, BUSINESS MAIL, MAIL FULFILMENT
Whichever type of mail service you are looking for and whatever you call it, the job of a professional mailing house is to produce your print and mail to the dates and the finished look that you want.
If you want plenty of advice along the way then you are in the right place. If you want very little interaction and to simply provide your requirement details, you are also in the the right place. Either way your mail will receive the same high level of service through print, data, production and posting systems.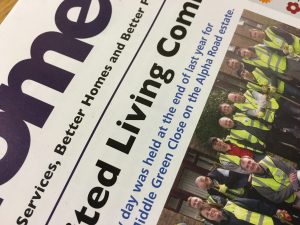 Urgent
Is your mail urgent or has there been a change of plan? Maybe you had to delay because a web page, product, service, actor, guest or venue was not ready. Perhaps you just want your mailing to be posted as soon as possible. And now it's full speed ahead.
Either way the stress associated with the need for an urgent mailout is stressful. This is one of the reasons that Sharp Cat's direct mail services have perfected the same day turnaround. Systems and people are highly responsive to changes of plan and urgent requests. And as a result you get your mailing printed, produced and posted in record time.
Same Day Mailing
Businesses today require reactive supply partners who will efficiently fulfil requests. Sharp Cat works with multiple clients who book in mailings during the morning for mailing out the same day. Same day mailings follow the same stringent system as all other postings. Data is processed, proofs produced, personalisation printed and material collated. All to system led procedures coordinated by highly organised Account Managers.
What's more, there's usually no extra cost for same day mailing.
Flexible – Choose One or Some of the Services
Any direct mail services can be chosen on their own. Or they can be selected together as the complete package of design, mail, data, print and post. This means that you still receive the same high standard of production whether you select all the items or just one.
Mailing Advice
If you are the early stages of planning and would like some information why not ask? Please get in touch with an Account Manager on 01256 740 577 for all the advice that you require. You can feel assured that the Account Manager's at Sharp Cat are always happy to quote and to re-quote. Just as many times as your mailing project requires.
Direct Mail Fact
People of all ages read and respond to mail.
During natural life changes, they respond in different ways, with important implications for brands, institutions and other organisations.
Mailmen 2016
Several unique advantages:
Due to demand proof reading is specifically available as an add on service. Checking literature for spelling and grammar is a low cost service that gives a great deal of peace of mind.
Sometimes errors pass unnoticed by many eyes within client departments. This easily happens due to being too close to material. The common errors found tend to be mis-spelling of strap lines on envelopes and the incorrect day of the week or year against event dates. Similarly, wrongly cased letter closes like 'Yours Sincerely' are not unusual.
Proof reading offers a sure advantage when errors are detected before mail goes into the postal system.
After your post is safely out for delivery a posting report is sent to you. The report summarises all of the important facts and figures about your mailing. Clients say that they particularly like the visual data map detailing the spread of each mailing. They also like the images of the items posted and pack front.
In the meantime your Account Manager takes care of your residue material. Items are assigned back into stock, for recycling, returned to you or sent on a tracked delivery to a destination of your choice.
What are returns?
Mailing returns are an under rated, but valuable source of data!
Updating returns raises the integrity of your data whilst keeping marketing costs and environmental waste down. Dealing promptly with returns also helps meet a part of data protection obligations. What's more promptly removing returns offers you immediate savings on your next mailing to the same database.
For these good reasons Sharp Cat provides a completely free of charge returns option for all mailings. Included within this valuable service is a postal returns address, incoming post sortation and data capturing. The contact information including the reason for return is supplied. All in a convenient electronic file so that your database can easily be updated.
It's a little known fact that every mailing is subject to wrecks and spoils during the production process. This even happens when hand enclosed. So it's important that every single production spoil is reproduced so that 100% of your mailing is distributed.
You probably haven't had a reason to consider what happens to your mailing wrecks and spoils. Do they get reproduced or left out of the mailing? The ones that are left out could potentially be respondents.
Ensure that every potential respondent is mailed by working with a 100% reprint, 100% post direct mail service.
Sharp Cat provides direct mail services for hundreds of businesses across thousands of mailing projects. Whether you need to create a campaign from design upwards or are simply looking for a credible mailing house, we are confident that you and your team will be happy with the results.
Contact Us Today!
Sharp Cat is a tried and trusted provider of well supported print and mailing operations.