Aside from telephoning, direct mail has the highest response rate of all the media outlets with the DMA reporting a response rate of 3.7% in 20151. More responses mean more business for you. Therefore, the aim of your direct mail strategy should be to maximise response levels. Below I shall discuss how you can maximise response levels to your mailshots.
Clarity
Your mailshot needs to have a clear message for the consumer to even consider responding to you. If your message isn't made immediately clear, the 21.4%2 of people who only scan through their direct mail will not think twice about throwing your piece away. Your mail piece needs to have a clear and easy to understand message for the consumer to know exactly what you are advertising and how they can get in touch.
Convenience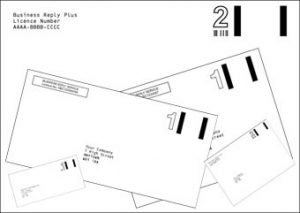 You need to make responding to your mail piece as easy as possible. This means including multiple ways for them to contact you such as by email, telephone or through your website. You can make mailing a response even simpler for them by including a pre-paid reply envelope with your piece. If the consumer must spend money to respond, they most likely will not. If responding is easy, convenient and free, why wouldn't you respond?
Incentives
You want to give the consumer a reason to respond. Sure, they will respond if they currently need your product or service. However, you could entice many consumers into responding by holding a competition which they will be entered in to if they contact you with their details. This will encourage them to keep the original mail piece around them giving them a constant reminder of your business, making them likely to do business with you in the future.
Target Audience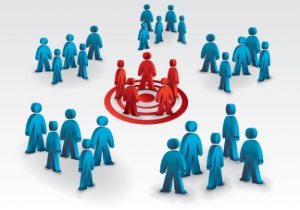 Before sending out your mail piece, you must consider the question: is your direct mail piece perfectly focused towards your target audience? If not, then you are much less likely to receive any responses. You want your mail piece to relate to your target audience as much as possible to make the mail piece seem more personal, maximising the potential for them to respond.
Be Creative
Finally, for consumers to respond to your piece, they firstly need to be drawn into reading your mail piece. Do not send your mailshot in a plain white envelope. You want your piece to stand out above your competitors' and you need to grab your audience the moment they see your piece. Be creative with the colouring and shaping of your mail piece to make the eyes of the consumer widen as they gaze over your mailshot.
By following these steps, you will build towards maximising the level of responses to your mailshot, thereby increasing the number of customers you have and increasing business revenue.
1 Response Rate Report: https://thedma.org/marketing-insights/response-rate-report/
2 Treatment of Advertising Mail (2013): https://eleventygroup.com/2015/06/10/significant-statistics-dma-direct-mail/